"delicious humor and a dark, poignant undercurrent…both charming and memorably provocative" –The Boston Globe
The Better Half is an evening-length, dance-theater spin on the psychological thriller Gaslight, co-created by Lucky Plush Artistic Director Julia Rhoads and theater director Leslie Buxbaum Danzig (of 500 Clown). Launching from this classic film, layers of fiction and reality accumulate, revealing the elusive boundaries between performer and character, actual and scripted relationships, life versus borrowed plotlines. Ultimately a new narrative emerges, capturing the habitual patterns, escapist tendencies, and resilience in contemporary relationships through a complex mix of dance and theater languages. The staging of The Better Half was approached with a commitment to actual experience. The performers are first and foremost themselves. They are assigned characters. The thriller plot is handed to them. The imposed elements cause the performers to react, and their reactions further the plot. Though the staging and choreography are entirely and rigorously composed, the production often feels like it is generated spontaneously in response to various triggers, with space in the performance for real-time reactions to the crafted circumstances. The actual effects on the performers in trafficking between the composed plot and the live circumstances deliver a coherent narrative arc that grapples with fact and illusion, life and art and the way these opposites can get entangled.
PREMIERE: Museum of Contemporary Art - Chicago, IL, 2011
CO-CREATORED & CO-DIRECTED BY Leslie Buxbaum Danzig and Julia Rhoads
COLLABORATIVELY DEVISED AND PERFORMED BY:
Francisco Aviña / Kim Goldman: Nancy
Adrian Danzig: Mr. Manningham
Tim Heck / David Lakein / Michel Rodriguez Cintra: Detective Rough
Julia Rhoads: Mrs. Manningham
Meghann Wilkinson: Elizabeth
LIGHTING DESIGN: Heather Gilbert
STAGE MANAGEMENT: Clare Roche (2011), Autumn Mitchell (2018)
SOUND DESIGN / COMPOSITION: Mikhail Fiksel
VIDEO DESIGN: John Boechshe
COSTUME DESIGN: Jeff Hancock
ORIGINAL SCRIPT: Leslie Buxbaum Danzig, Julia Rhoads and the Ensemble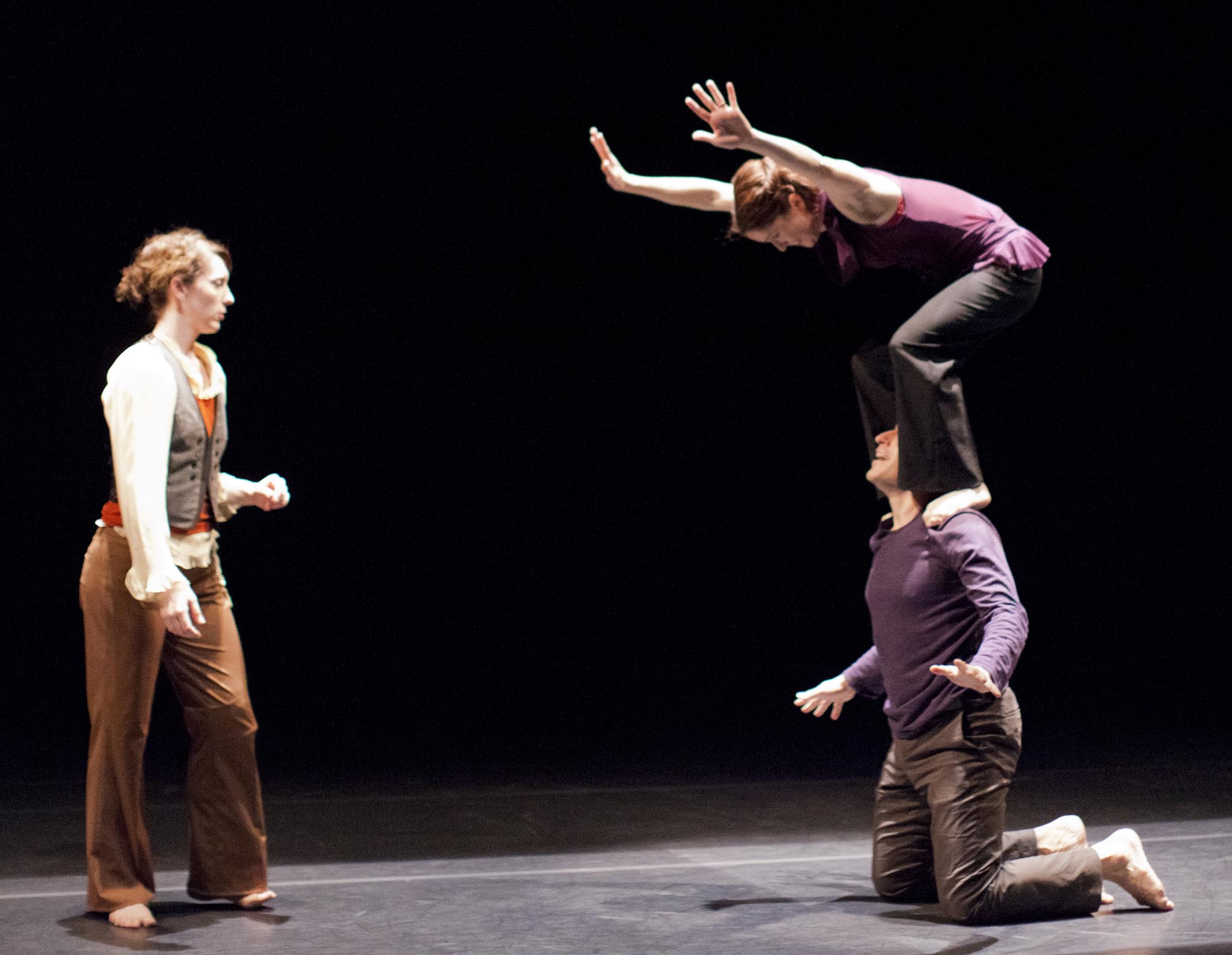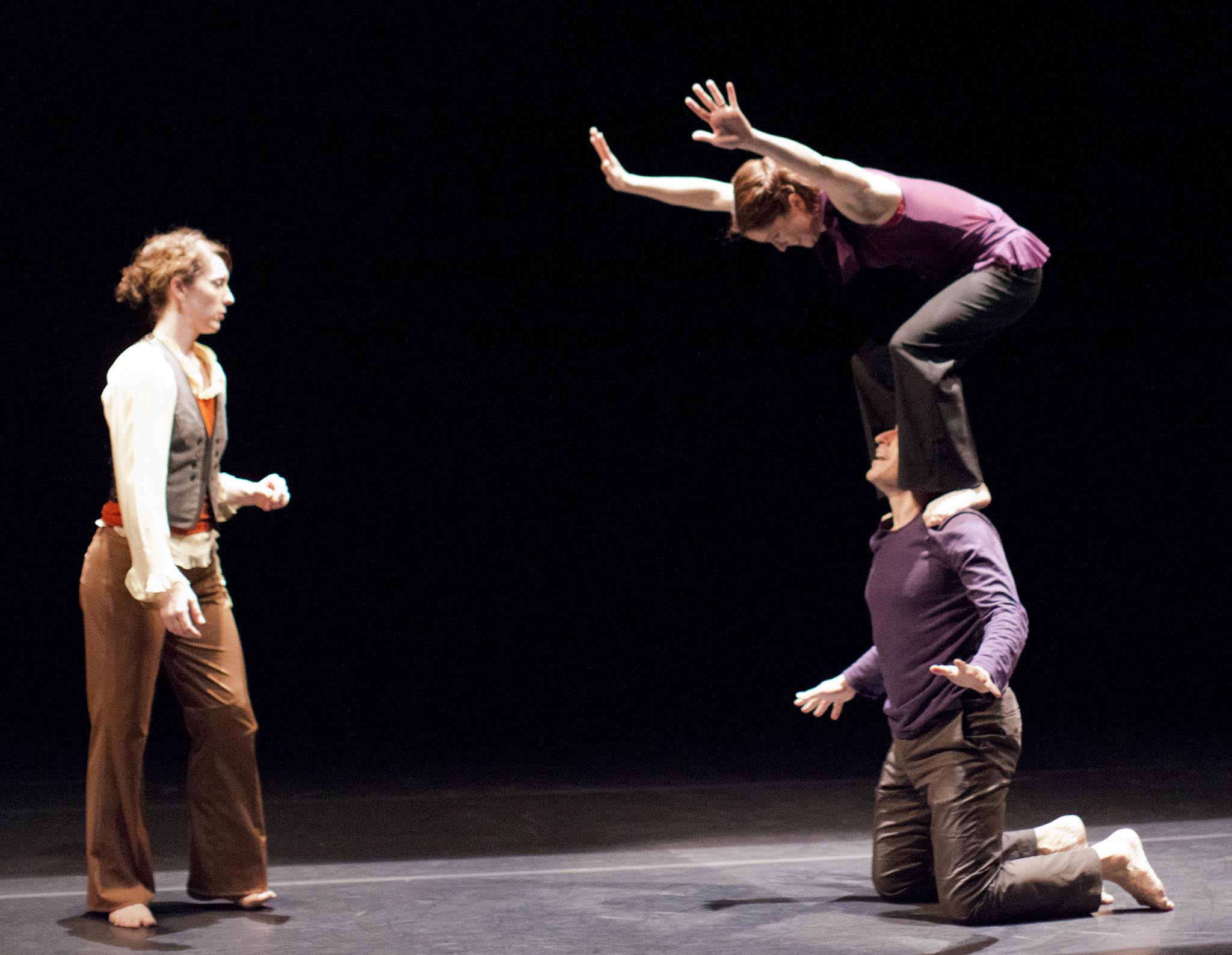 Tour presentations of The Better Half were made possible by the New England Foundation for the Arts' National Dance Project, with lead funding from the Doris Duke Charitable Foundation and additional funding from The Andrew W. Mellon Foundation. This project was also supported in part by an award from the National Endowment for the Arts.